Help and encouragement after the death of a spouse, child, family member, or friend.





GriefShare is a special weekly seminar and support group designed to help you rebuild your life after losing a loved one. Our group is led by caring people who have experienced grief and want to help you through the difficult days ahead.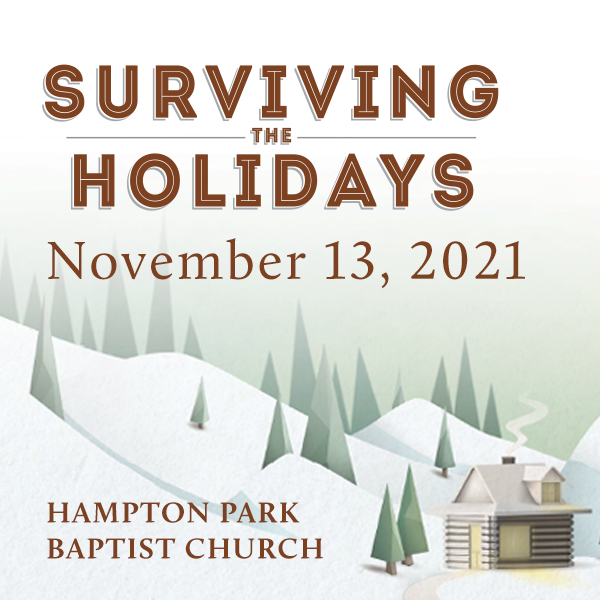 GriefShare Fall 2021
The next session of GriefShare will begin on Thursday, August 26, 2021, at 7:00 p.m. in the Yearick Center Blue Room here at Hampton Park. Each GriefShare session has three distinct elements: video seminars, group discussions, and a personal workbook. The only cost associated with these sessions is a one-time $20 fee for each attendee's workbook (payable on the form below or at the first session). If you are interested in attending, please register using the form below. You may also register in person at the first session.
Fall 2021 Schedule
Thursdays at 7:00 p.m. in the Yearick Center Blue Room
August 26 - Is this Normal?
September 2 - Challenges of Grief
September 9 - The Journey of Grief (Part 1)
September 16 - The Journey of Grief (Part 2)
September 23 - Grief and Your Relationships
September 30 - Why?
October 7 - Guilt and Anger
October 14 - Complicating Factors
October 21 - Stuck
October 28 - Lessons of Grief (Part 1)
November 4 - Lessons of Grief (Part 2)
November 11 - Heaven
November 18 - What Do I Live for Now?
Parking
If you are not familiar with the Hampton Park Campus, please park behind the church. Then go to the Blue Room in the Yearick Center (Y Building). Click here for a campus map.
Questions?
Tom Wheeler, Jonathan and Amy Parsons, and Tracee Veenstra will be leading the group. Questions? Please contact Tom Wheeler.
More Information
For more general information about GriefShare, visit their website at www.griefshare.com.