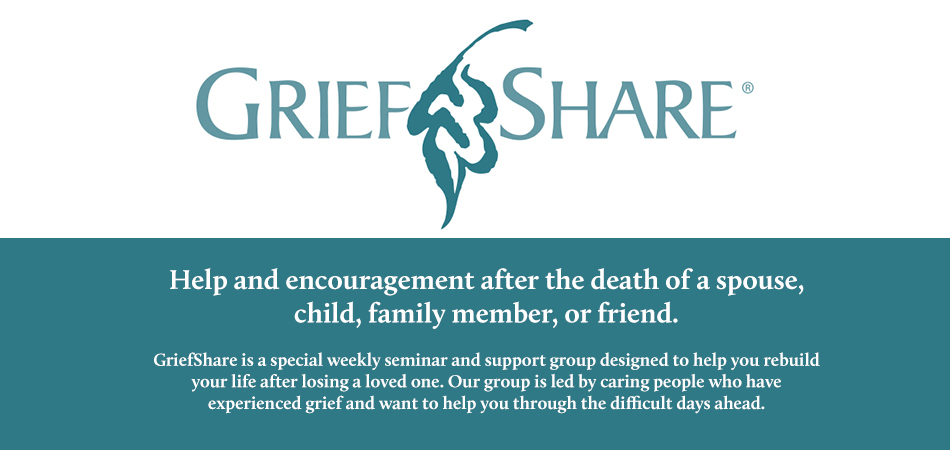 Beginning August 22, 2019, GriefShare will meet at Hampton Park Baptist Church on Thursdays at 7:00 p.m., in the Blue Room. Each GriefShare session has three distinct elements: video seminars, group discussions, and a personal workbook. The only cost associated with these sessions is a one-time $20 fee for each attendee's workbook (payable when you attend your first session). If you are interested in attending, please register using the form below.
If you are not familiar with the Hampton Park Campus, please park behind the church. Then go to the Blue Room in the Y Building. Click here for a campus map.
Al Carper and Tom Wheeler will be leading the group. Questions? Please contact Tom Wheeler at (864) 236-8256.
For more general information about GriefShare, visit their website at www.griefshare.com.
GriefShare Testimony Videos:
Amy's Story - After Losing Her Father
JoAnne's Story - After Losing Her Husband
Dave & Sue's Story - After Losing Their Daughter