Ladies' Bible Study meets in the Blue Room each Wednesday morning at 9:15 a.m., beginning August 29 - November 14.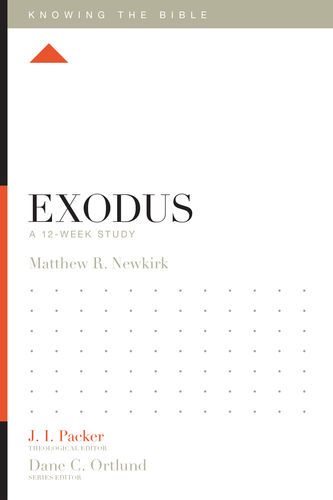 This fall during our Ladies' Bible Study we will be going through Exodus . We will use a Crossway book by Matthew R. Newkirk. We were drawn to this book because of the simplicity of the questions and the goal of seeing Jesus in Exodus. "We will follow Israel's journey through the Red Sea, across the wilderness and eventually to Mount Sinai—rediscovering the glory of the God who rescues and redeems sinners, even in the midst of their unfaithfulness" (Crossway)
Childcare is provided. The nursery opens at 8:30am. Your infants and preschoolers are welcome to join us there. Home schooled children will have a study hall in the lobby of the Yearick Center at 9:00am.
If you have any other questions, please feel free to contact the church office at 864-232-5691 or email Theresa Bixby.