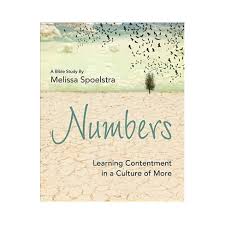 Ladies' Bible Study meets in the Blue Room each Wednesday morning at 9:15 a.m., beginning January 23 - April 3.
As a follow-up for the fall study in Exodus, the ladies will be using the study guide by Melissa Spoelstra on Numbers. The topic for this session is "Learning Contentment in a Culture of More".
Childcare is provided. The nursery opens at 8:30 a.m. Your infants and preschoolers are welcome to join us there. Home schooled children will have a study hall in the lobby of the Yearick Center at 9:00 a.m.
If you have any other questions, please feel free to contact the church office at 864-370-3100 or email Theresa Bixby.