Church Plans for April 2021
9:30 a.m. Sunday School
10:30 a.m. Morning Worship Service
5:30 p.m. Evening Gathering
HPBC Morning Worship Service Plans
Logistics of Sunday Morning Indoor Gatherings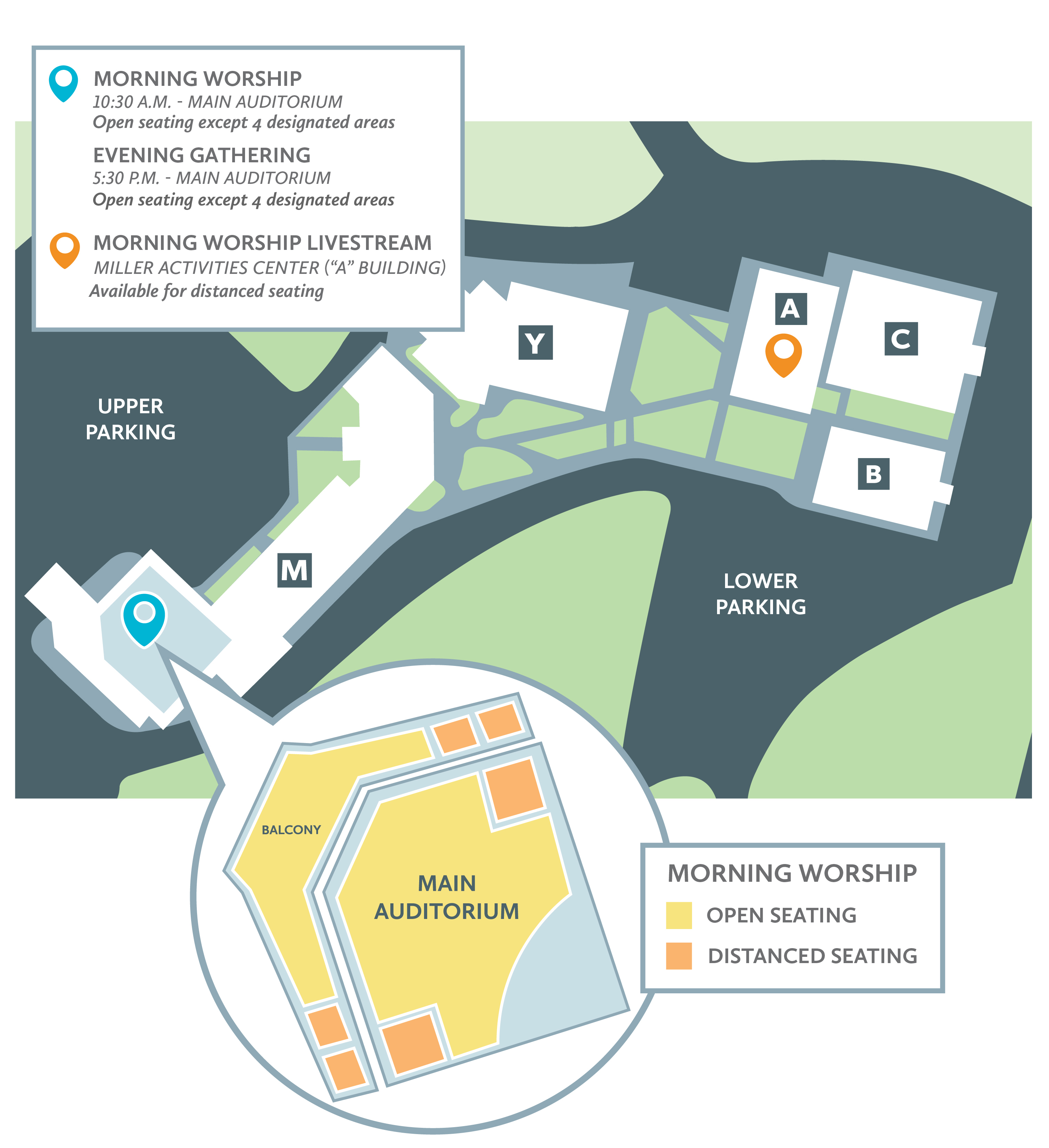 Seating:
We have designated distanced areas (every-other row) in the corners of the Main Auditorium, both on the main floor and the balcony.
The Miller Activities Center ("A" Building) is available for those who would like to livestream the service in a distanced setting along with other brothers and sisters.
We invite anyone to take the additional precautionary step of wearing a mask, though this is not mandatory.
Congregational Singing:
Congregational singing will be near the end of the gathering. If any attending are uncomfortable being present during indoor singing, they may leave before the singing segment begins.
We welcome attendees to take the additional precaution of wearing a shield or mask both during and after indoor singing until they have exited the building.
Offering:
Offering boxes will be available near the exits to the auditorium and Miller Activities Center.