Church Plans for June 20, 2021
9:30 a.m. Sunday School
10:30 a.m. Morning Worship Service
No Evening Gathering
HPBC Morning Worship Service Plans
Logistics of Sunday Morning Indoor Gatherings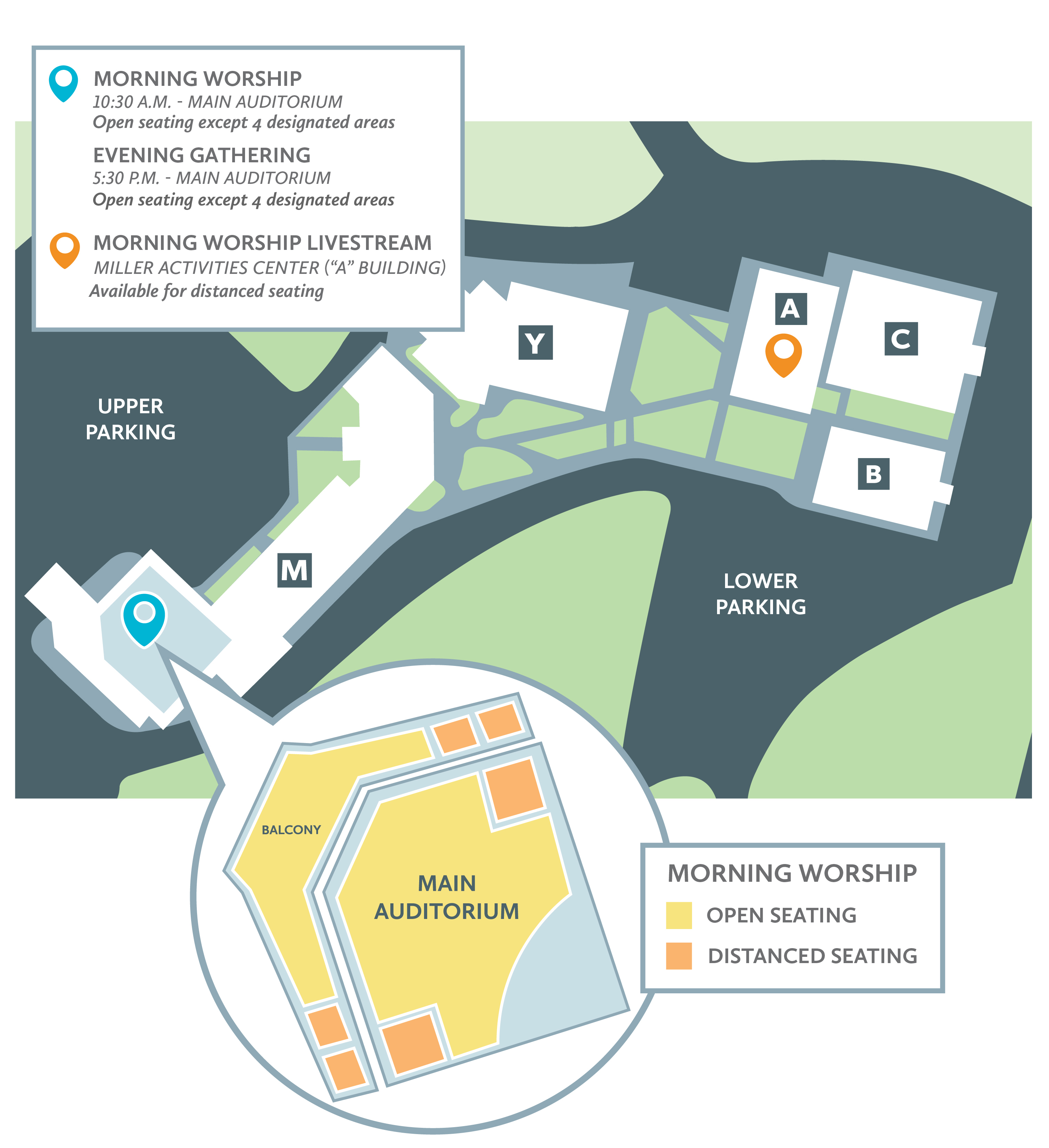 Seating:
We have designated distanced areas (every-other row) in the corners of the Main Auditorium, both on the main floor and the balcony.
The Miller Activities Center ("A" Building) is available for those who would like to livestream the service in a distanced setting along with other brothers and sisters.
We invite anyone to take the additional precautionary step of wearing a mask, though this is not mandatory.